Matrimonial scam: NRI man duped of Rs 65 lakh by Hyderabad family
A Hyderabad based Telugu family recently lured a California-based software engineer into a scam and got him to part with Rupees 65 lakh (almost $ 90,000).
A family of three from Telangana plotted by creating a fake profile on a matrimonial site and began baiting software engineers living abroad.
Malavika's son Gopal created a fake profile on the Bharath Matrimony website for
'Keerthi,'
a wealthy doctor living in the popular suburb of Jubilee Hills. Malavika, pretending to be
Keerthi
would chat with Non Resident Indian (NRI) men who came to the portal in search of a bride.
Based on a complaint filed by Varun, a software engineer from California, the Hyderabad police arrested a 44-year-old woman Malavika Devati and her 22-year-old son Venkateswara Gopal Devati
and sent them to judicial remand. Malavika's husband Srinivas Devati is absconding.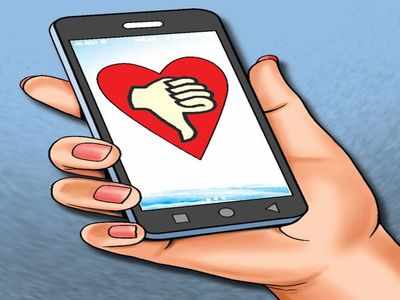 The modus operandi was simple social engineering. After making initial contact on the website, Malavika began chatting with the engineer, Varun, pretending to be
Keerthi.
In her story,
Keerthi
claimed she had inherited several properties in the city after her father passed away and that she was being tortured by relatives who wanted her to transfer the property them. She said wanted to get married so she could safeguard the assets with her husband.
During the chat sessions that lasted a few weeks,
Keerthi
told Varun that she needed Rs 65 lakh to hire lawyers to legally protect her properties. She assured Varun he would enjoy a share in the properties as after they married.
Keerthi
broke contact with Varun after the money was transferred. Varun finally got suspicious and approached the police.
The accused have been arrested, but Malavika's husband Devati Srinivas is absconding. In a statement, the local police said the woman lured the software engineer into believing the false story and made him transfer Rs 65 lakh.
The police release also added that the family was previously involved in similar cases registered in the Nallakunta and Marredpally police stations.